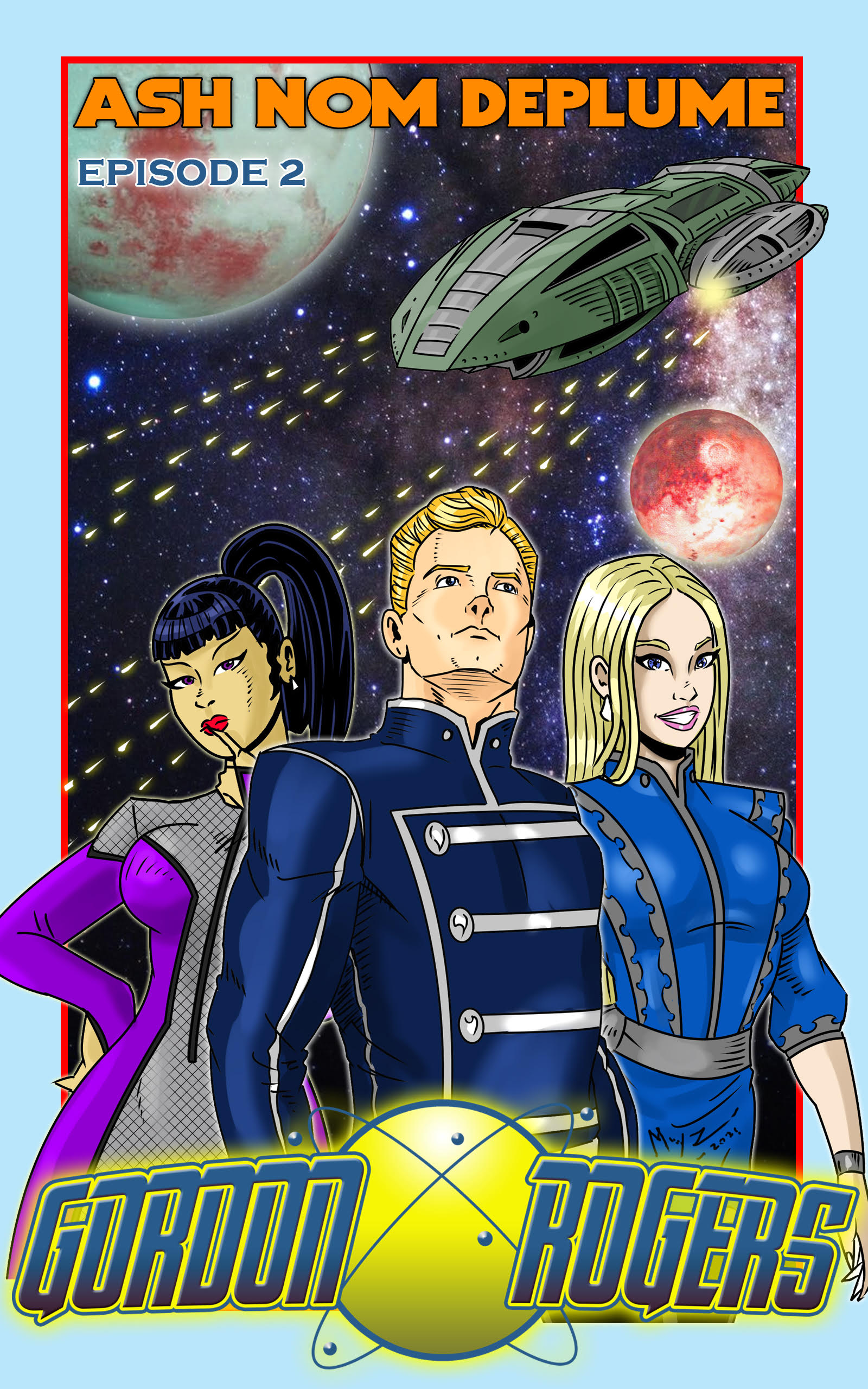 Gordon Rogers. What happens when a search engine picks a hero from the past to save the future?
The Wo are a formidable enemy of which almost nothing is known except they are winning. Gordon a man out of time, has to not only face them but threats from within the Empire's ranking officers and elite. Is the future ready for a reform school teacher from the 21st century to get schooled?
If you like a fast-paced, convoluted story where occasionally the good guys think they win, before a bigger problem comes along, and don't forget counting all the homepage to classical science fiction easter eggs, check this affordable series out.
In this the continuing adventures of Gordon Rogers, he got the girl, but can he survive being married, or is that martyred? The loyalty of his Oathbond nine seems assured as they will blaze into any battle with weapons drawn, but what to do when one of your own is betrayed awaiting a date at the alter? Wrench discovers his betrothed is not, his mother has fallen from grace and did whatever she needed to feed the need of addiction inflicted on her. Homecomings can be unpleasant, and social justice can be harder than military intervention, especially when the Royal Court is involved. Can Wrench, Henry, and Sam save the Colony of Hon from the elements, the Royal Court, before his mother's revenge rips it all to the ground? How does a need for a new mattress lead to discovering the CrossRoads system is corrupt and in insurrection? The policy is clear unless the guilty can be completely ferreted out, Atmo-razing leaving the planets involved a smoldering husk without air preventing it from being of use to anyone again? Can Gordon's crew do what the bureaucrats cannot with eleven billion sentenced to death by nuclear fire, rather than be left as live food and collaborators for the Enemy within striking distance? Wait there is more, the beloved Momo to the Royal Family is among those sentenced to die. Time to throw a Wrench into the works and see what he can come up with before the Princesses has Gordon kill them all and let the afterlife sort it out?
Read and find out.
Amazon Link or https://www.amazon.com/gp/product/B094DSJYG8
Amazon Paperback link or https://www.amazon.com/Adventures-Gordon-Rogers-Episode/dp/B094SV67XQ